How to get started learning to draw with an iPad and Apple Pencil
Starting a brand new hobby can be tough. Here's how I started a new hobby from scratch.
Written: January 04, 2023
Reading Time: 6 mins
Drawing is something I've always loved doing since I was a kid.
My earliest memories from school were drawing dogs in my copybook to "decorate" my writing. As I got older, I'd obsessively sketch all the characters from Dragon Ball Z to the point where my notebooks were overflowing.
But as I'm sure you can guess, I moved on and drawing stopped being something I did to pass the time. I became more negative about my drawing ability and would rarely sketch things for fear they'd look terrible.
Cut to Christmas day and me unwrapping a brand new Apple Pencil to accompany my iPad.
I'm not saying the Apple Pencil has cured me of my inability to draw, far from it. BUT, this is the first time in years I've thought about drawing from a fresh perspective. I'm now full of optimism and a desire to practice drawing digitally.
This might be a long-winded introduction but I wanted to share my perspective in case you're like me. You'll have someone (i.e. me) to point you in the right direction and motivate you to give it a try.
This article won't be a technical guide on using the iPad and Pencil. I wanted to write this article to share with you how I'm approaching this brand-new hobby, where I started, and where I hope to end up as a proficient digital artist.
My Mindset For Starting This New Hobby
As I mentioned above, I'm not very good at drawing in any medium but I want to improve my digital drawing skills this year. I'm feeling very positive and motivated to stick with it (check back with me in 6 months 😅).
My mindset for approaching this new hobby is that I need to practice to get better.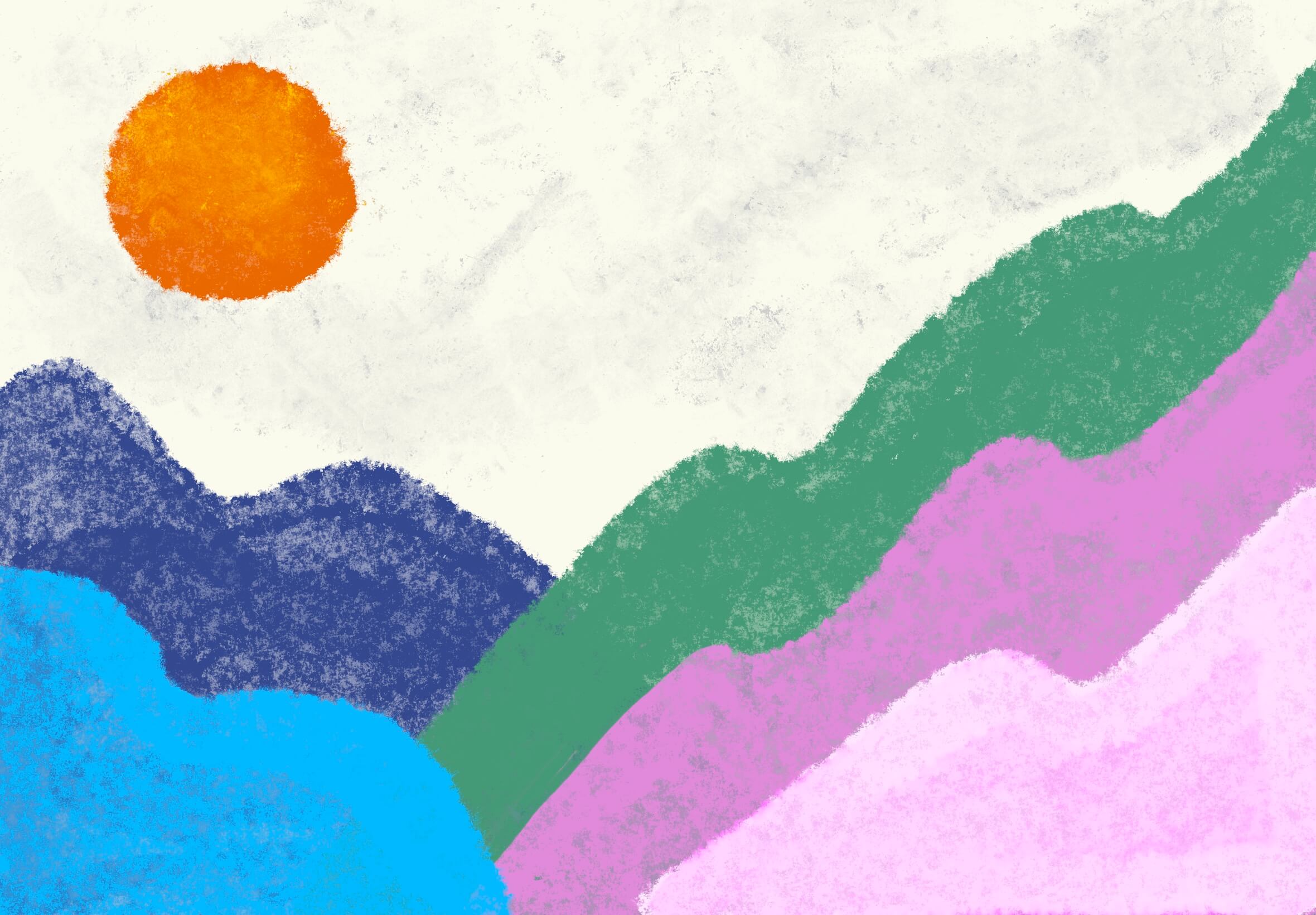 Yes, my first few hundred (or more even) drawings will be terrible, but my skills will improve over time. The more hours I put into practicing drawing, the better I'll get.
I'm not aiming for 10,000 hours or anything but I know with consistent practice I'll eventually be able to put what's in my brain onto the digital screen.
Make Getting Started Easy
My advice to you if you are thinking of starting this hobby is to pick a tool and get started.
Don't spend too much time picking the perfect tool (there isn't one). Simply pick something recommended by others or even one you like the look of and get started using it.
When you first start drawing digitally like me you won't know anything yet. You won't know the difference between a good drawing tool and a bad one. So why spend all your initial motivation and energy researching the best one before you even know what you're doing?
I chose Procreate as my drawing app of choice because:
I'd heard about it before
I knew there were a lot of tutorials for it online
It was compatible with my iPad
Procreate isn't a free app, and usually, I'd do everything I can to find a free alternative but on this occasion, I took the decision that it would be worth it for a one-time fee. Plus if I put some money on the line I'd be more likely to stick with it.
The tools you choose are completely up to you. Pick a tool you like and get started.
Start With YouTube Tutorials To Learn The Basics
It might seem like an oversimplification but seriously, just head over to YouTube and look up drawing tutorials.
Use your drawing tools as keywords to refine your YouTube search to make things a little easier to find. For example:
Procreate for beginners
Drawing icons in Procreate with Apple Pencil
How to make stickers in Procreate
Drawing portraits in Procreate with Apple Pencil
Do some searching and save any interesting videos to a watch-later playlist so you have them to refer to.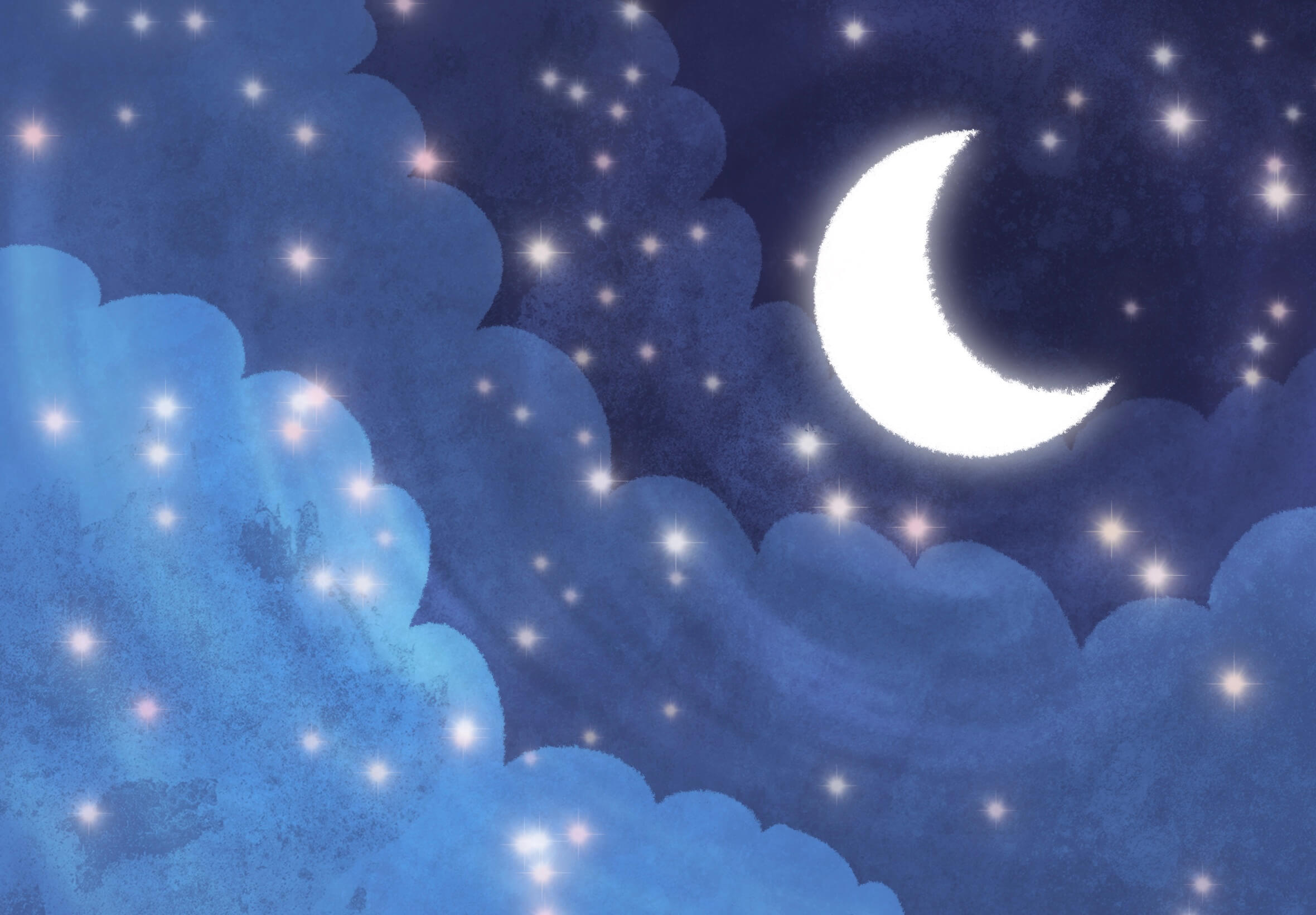 I started my Procreate journey by following the Procreate channel on YouTube and watching the Procreate Beginners Series.
This 4 video course was a great starting point for getting familiar with the Procreate app and some basic digital drawing fundamentals.
Practice For A Small Block Of Time Each Day
During my YouTube research into the hobby, I came across a lot of fun drawing tutorials. You follow along with a 10-15 minute tutorial and at the end, you have a beautiful piece of artwork and you've learned something in the process.
I have been following one tutorial each day for the past week and have found it the perfect way to practice my digital drawing skills in small manageable chunks.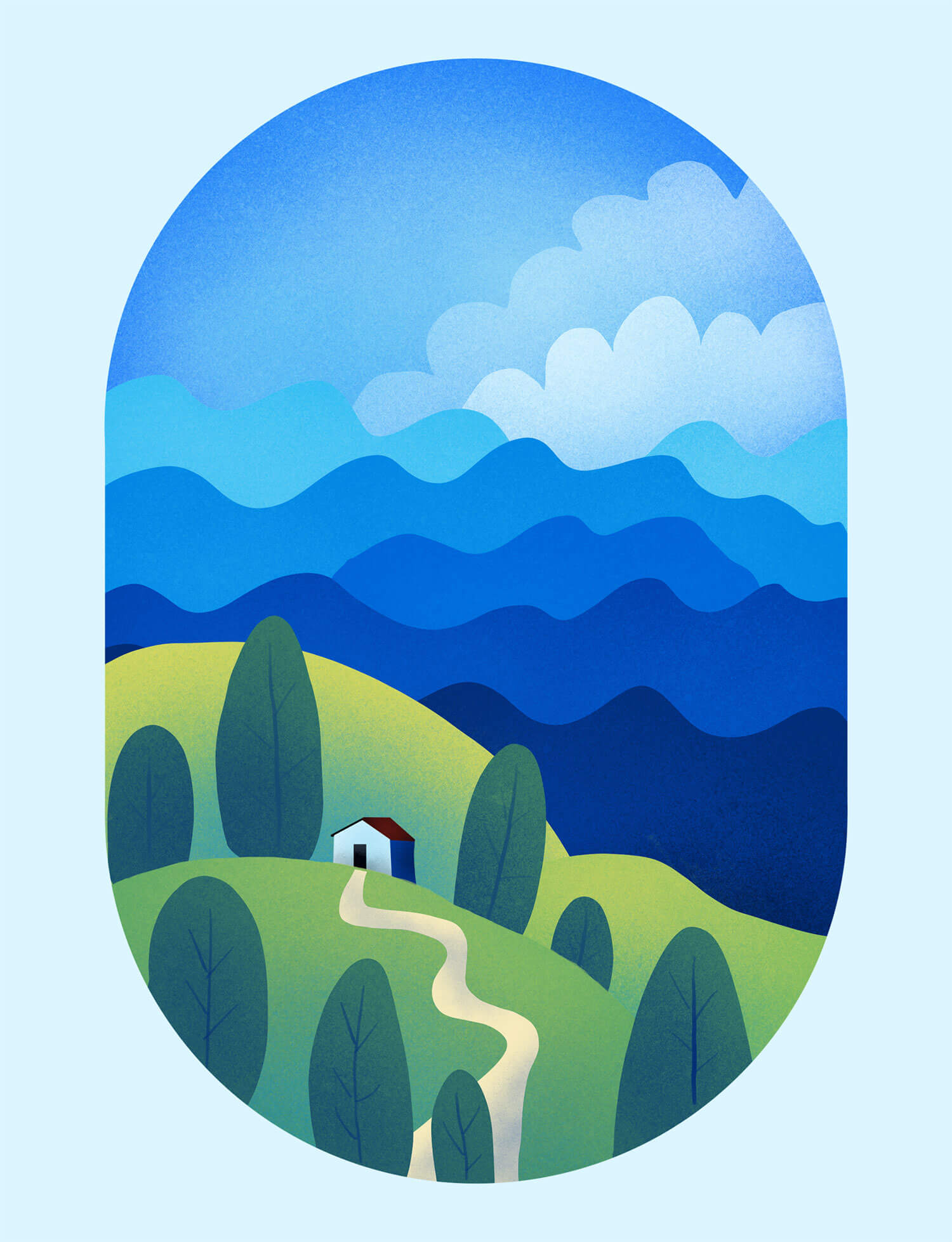 For some simple but amazing Procreate drawing tutorials, I recommend the channel Art with Flo.
Start Drawing On Your Own
Now I'm more comfortable with Procreate and drawing digitally, I'm experimenting with creating my own drawings.
This is how you take your drawing to the next level. You practice developing your own style and the things you want to draw.
I'm back on the Dragon Ball Z train practicing my sketching and shading abilities and I've found it so much fun to do. Yes, I will move on from DBZ to other fun things but this is what I love doing right now so I'm sticking with it.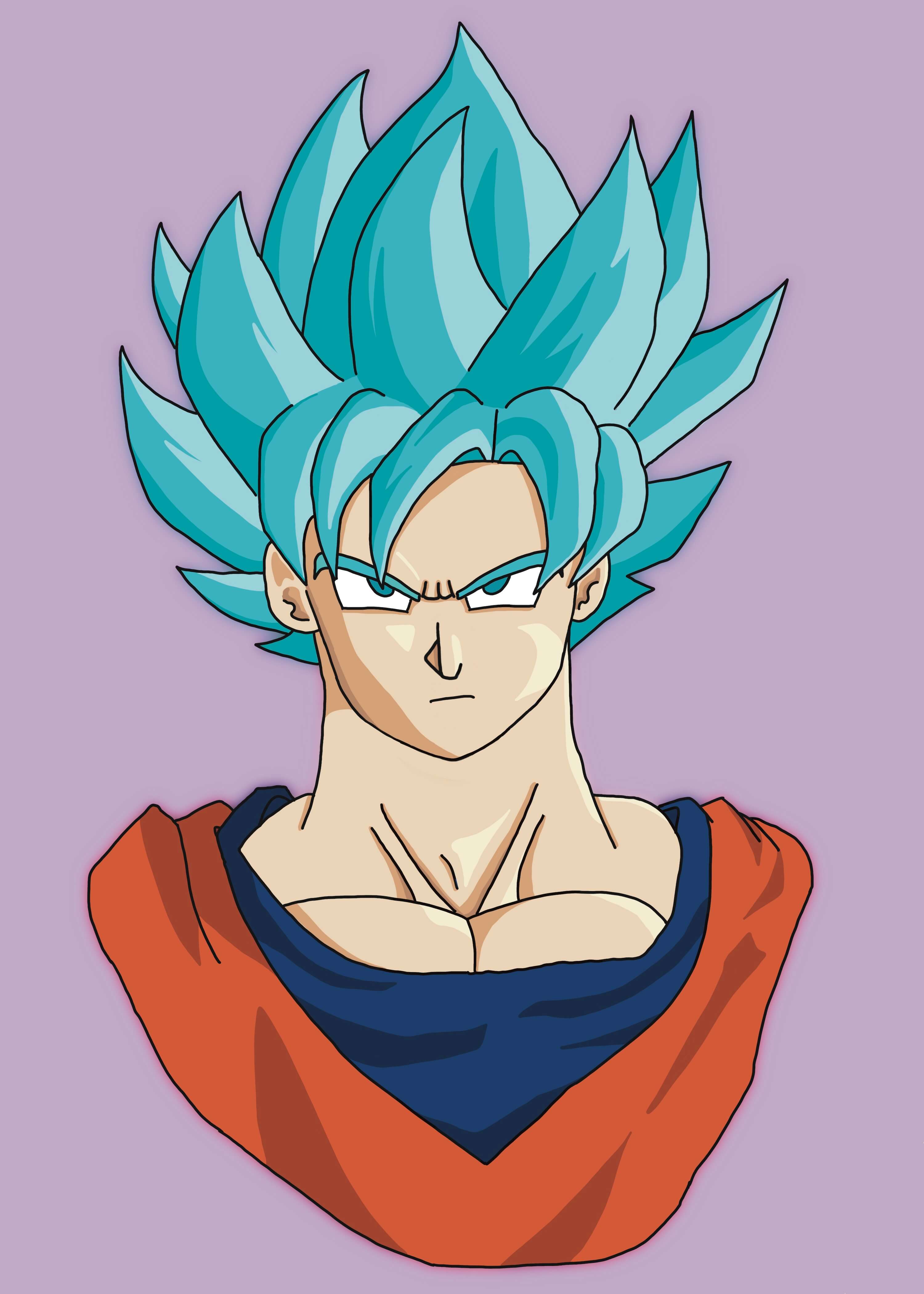 Practicing my drawing gets me into a flow state pretty much every day. Time passes so quickly when I'm in the zone drawing and the next thing I know its lunchtime!
Have A Project To Work Towards
As I continue to hone my ability to draw digitally, my creator brain kicks in and I wonder what I can do with this new skill.
Here are some ideas I have:
I want to create my own images to use in my articles. This way I can incorporate more of my unique style into my writing.
I want to be able to do the same for my weekly newsletter.
I want to turn this skill into something tangible so I'm considering making stickers and/or digital prints. I already have some really fun ideas for this so be on the lookout for that!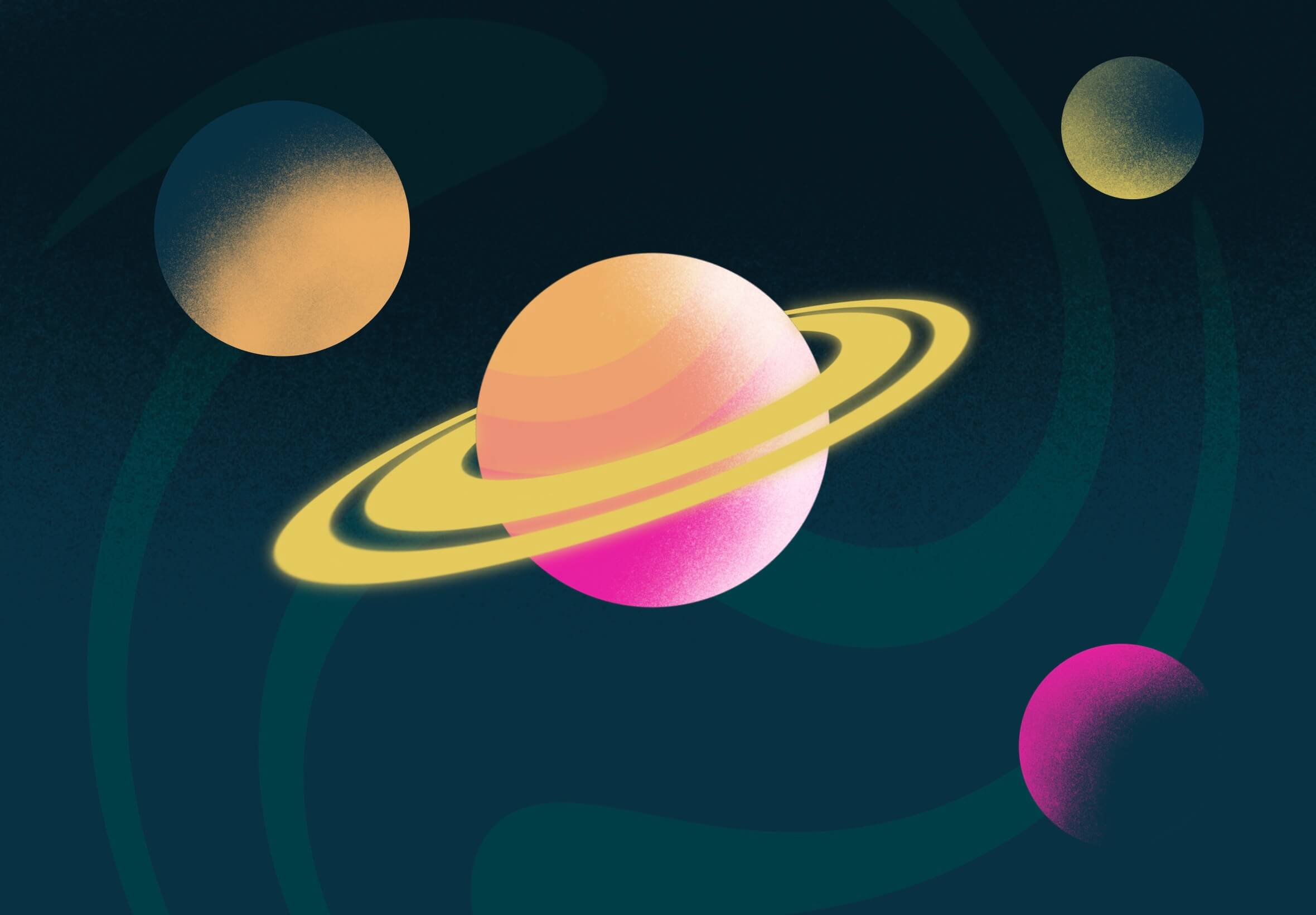 Sign Off
I hope you enjoyed reading this article (my first of 2023!) and it has inspired you to take up digital drawing for yourself.
If you have any suggestions for great online tutorials or ways to develop my skills further I'd love to hear from you.
Thanks so much for reading!!