Erasable Pens Make Writing by Hand Delightful Again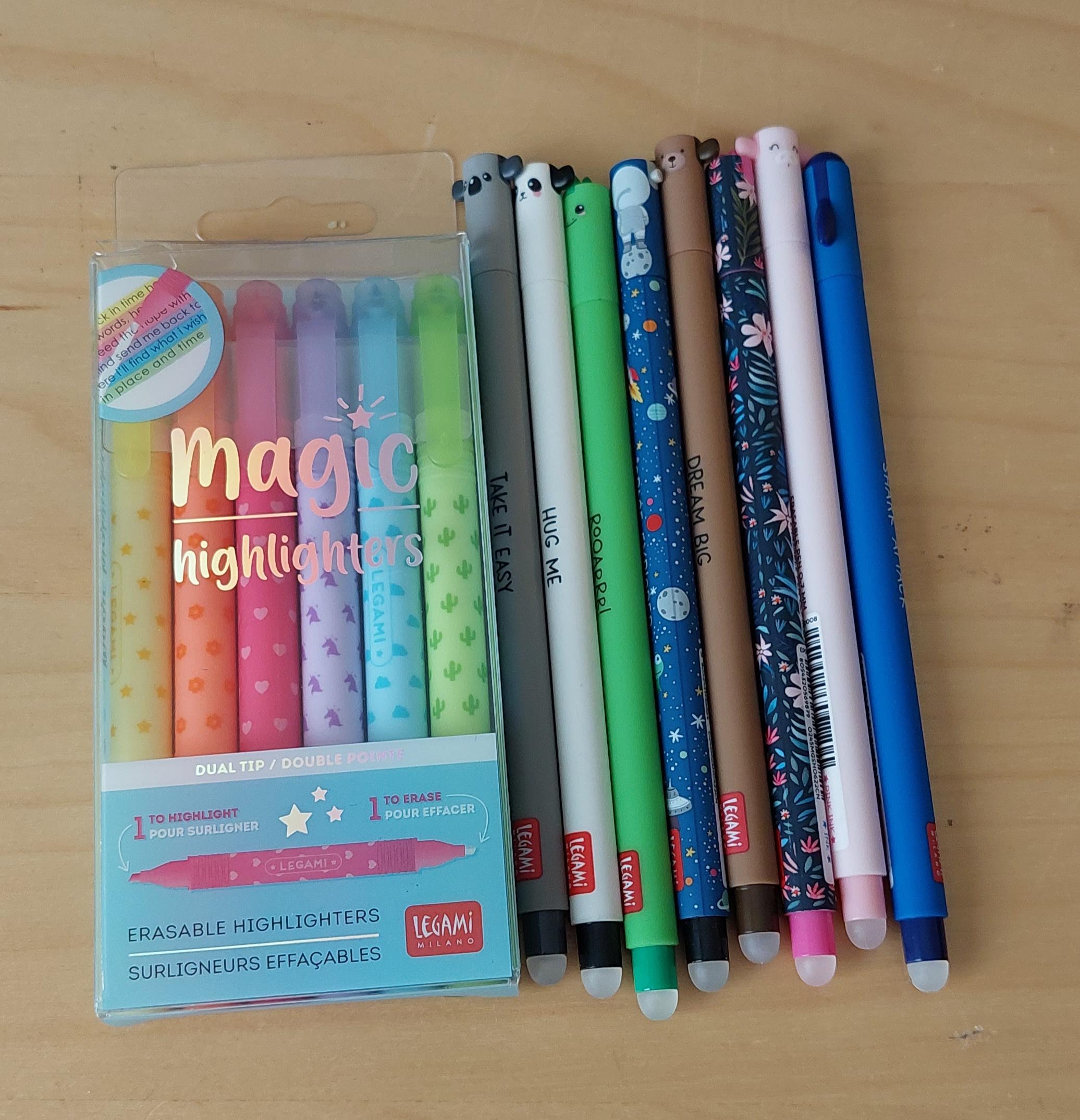 This set of erasable pens and highlighters I bought has really encouraged me to keep up with my journaling practice.
The pens themselves are super cute and pretty comfortable to write with. They come in a variety of styles and ink colors.
They work surprisingly well. No messy whiteout/tippex to ruin my page. The ink is heat/friction sensitive so using the eraser tip of the pen is all you need to remove any writing mistakes.
I bought these from an Italian website called Legami and I'm already pondering a second order of stationery.